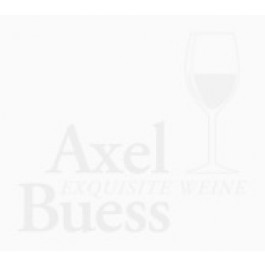 Château Pichon Longueville Comtesse de Lalande was separated from the estate Pichon Longuevill by the Baron in 19th century and was passed to his three daughters. Since then the era of feminine dominance has begun at Pichon Comtesse. After the estate was purchased by Miailhe family in 1926 and had been run by Edouard F. Miailhe for long time he declared the daughter Elaine de Lencquesaing his heiress.
In 2006 Champagner producer Roeder bought the majority share of the vineyard. Thus, Pichon Comtesse had been dominated by the fair sex for over fifteen decades. This dominance has influenced the taste of wine as well. In comparison to its rather full-bodied neighbour Pichon Baron Pichon Comtesse is considered to be a delicate, supple wine which is also nice to drink in its youth.
This roundness is caused by the high part of Merlot (35% in average). Beside Merlot on the area of 75 ha 45 % Cabernet Sauvignon, 12 % Cabernet Franc and a surprisingly high percentage of 8% Petit Verdot are planted. A bottle of ripe Pichon Comtesse in a good vintage is a unique pleasure and each swallow makes you want more.
| | |
| --- | --- |
| Country | France |
| Region | Pauillac |
| Vintage | 1985 |
| Liquid capacity | 0,75l |
| Colour | red |
| Grape | Cabernet Franc, Cabernet Sauvignon, Merlot, Petit Verdot |
| Winemaker/Chateau | Chateau Pichon Comtesse |
| Drink maturity | - |
| Alcohol | No |
| Gabriel/Bordeaux Total Rating | Ø 17.0 |
| Wine-Spectator Rating | Ø 96.0 |
| Parker/The Wine Advocate Rating | Ø 90.0 |
| Neal Martin Rating | - |
| Delivery time | 3-4 days |
| Miscellaneous | Allergene: Enthält Suflite. Kann Spuren von Eiweiß, Schwefel, Gelatine und Milch enthalten. |